The Key Difference
What Is The Key Difference?
Key Networks is a one-of-a-kind radio syndication company. We believe that the key to success is not found in affiliation alone. We believe success is found in the integral relationship between syndication and marketing. In the current media climate, it is not enough to simply syndicate a show. We believe in also offering multi-platform marketing support to the shows we represent and the radio stations we call partners.
Who We Are
We are an independent and dedicated team with more than 100 years of collective experience in radio programming, syndication, and marketing. Our philosophy is that by committing to a small and carefully crafted roster, we can give every show and partner the attention, service, and innovation they deserve. Our focus may be radio, but we see ourselves as being in the relationship business.
We unlock the door between syndication and marketing.
Together with our content partners, we curate branded and original programming for radio stations.
We drive revenue for our partners by offering multi-platform marketing programs as part of all syndication efforts.
Syndication Plus
Syndication Plus is our promise to simply do more, so that the content you've developed thrives. Success begins with finding your content the right home, on the stations that are the best fit, but our commitment goes much further. Syndication Plus is real – with dedicated funding – employing marketing and promotional programs to drive continued visibility of your brand locally and across the industry.
Marketing
There's power in industry visibility, which is why getting your brand seen is a top priority.  We believe a commitment to marketing is necessary for your brand to grow. No one else in the industry guarantees marketing dollars and support for EVERY brand on their roster. But we do. By design, we have a smaller roster, so your show does not fall through the cracks. Every brand has a marketing budget. Every brand gets the visibility and attention it deserves. Marketing support includes:
Public Relations/Media Support
Visibility with Network Advertisers
Promotion
In partnership with Sun & Fun Media, we are able to give all of our content and affiliate partners unparalleled promotional support to generate traction locally with listeners. From trip giveaways and NTR events to billboards and TV spots, we've created a suite of powerful promotional opportunities designed to drive tune-in and sponsorship opportunities for local sales staff. Promotional support includes:
Trip Giveaways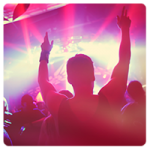 NTR Events
Billboards
TV Spots
Looking To Take Your Radio Show To The Next Level?
Do you want to grow your local presence into a national audience? We are currently expanding our content roster and would love to talk to you. Only dreamers should inquire.